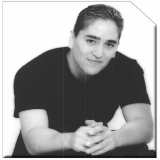 Qader Eshpari's Biography
---
Qader Eshpari was born in a suburb of Kabul. To avoid the impending war in Afghanistan, his family moved to Pakistan, then to Germany and a while later they immigrated to the United States.
After finishing high school in Las Vegas, Nevada, Qader moved to California to pursue higher education. There he earned a degree in Computer Science. After working for IBM as a Technical Support Engineer for three years, he decided to return to his childhood passion once again. He started composing music and worked with various other musicians to start a career in this field professionally.
Qader's has been credited with creating and arranging music for over 100 albums for various singers from Afghanistan. Other achievements include an English song: Dance with Me (from his Sahil Eshq CD). Qader Eshpari's first professional music video is released and it is called Ashiana.
Alert:
Content is protected !!
---