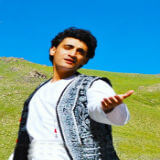 Shekib Sozan's Biography
---
Shekib Sozan is one of the most popular singers of Afghanistan. This talented singer and compositor was born in Kabul, Afghanistan on June 20th, 1986. When shekib was still child he attends in child program on Mele Tv, and perform his first song in 7 years old. He did his schooling in Hakeem Naser Khesrow Balkhi Kabul, Afghanistan. Thereafter he went to Kabul University, Faculty of Fine Arts, Music Department to pursue his dream of making a career in music.
Shekib Sozan father Shamsudin Sozan is a renowned singer who performed many songs in Mele Tv, he was the first teacher of shekib sozan in music.
Shekib got his first break to sing song " Tanhaee " from album Tanhaee on 2008. This song introduced him around the afghan people, and he face many encourage from people. After these encouragements shekib try to made more songs in Dari and Pashto for their fun. His popular songs are :
Tanhaee
Dard Eshq
Kai raftahee
Khuda Khudesh Medana
Meena
Eshqa Namorada
Jama Narenjee
Alert:
Content is protected !!
---