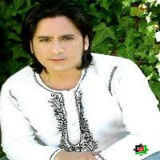 Rishad Zahir's Biography
---
Rishad Zahir was born in Seattle, Washington during his parents visit to the States. After spending a year in Seattle, they all returned to their homeland of Afghanistan. He had finished attending third grade at Estiqlal Elementary when the Soviets invaded Afghanistan. Soon after, Rishad, accompanied by his mother left for the United States permanently. At the age of 11, with his interest in music fully developed, he decided to pursue his interest in farsi literature. He was all the more impelled in his pursuit of ascertaining a greater understanding of farsi literature by the fact that he had been deprived of the opportunity in Afghanistan.
While perfecting his understanding of his mother tongue, he also furthered his studies in the art of music, by seeking the guidance of elite musicians and, moreover, by studying books and classical music. Rishad in 1987 at the age of only 17, released his first full album by the title of Guli Intezar. He then went on to release a second album in 1990 by the name of Tu Guli Nazi Hama. His third compilation Negahi Gahi, and his last to date, was released in 1993. He has had eight concerts from 1990 to date in both the U.S and Europe.
Currently, he is working on his latest CD, which will be titled Ishq-e-Mann and will be released by the end of November 1999. We have been fortunate to have some great afghan musicians continuing the legacy and following the path of our great past musicians such as Ustad Sarahang, Ustad Hashim, and the ever-venerable Ahmad Zahir. This continuation of legacy needs to be cultivated by all afghans, so that we may be able to pass it on to the next generations.
With that in mind, Rishad is definitely on the way of not merely fulfilling a moral obligation of helping us keep our heritage and culture, but also joining the most elite in the afghan musical industry, for Rishad not only has a great talent in composing but also an impeccable taste in poetry.
Alert:
Content is protected !!
---