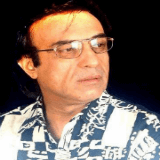 زندگینامه احمد ولی
---
احمد ولي فرزند محمد اكرم نوابي در شهر كابل چشم به جهان گشوده است. احمد ولي از سن طفوليت به مو سيقي علاقه داشته است. در سن ۱۲ سالكي نزد استاد محمد هاشم طبله نواز نشست براي ياد گرفتن طبله براي اولين در راديو افغانستان تو سط استاد جليل حلاند را يافت. ودو پارچه چشمان آبي ساخته ي استاد حلاند وآهنك مه روي تو ساخته ي خود احمدولي در راديو افغانستان وقت ثبت كرد.
احمدولي با خانم هنگامه هنرمندموفق ازدواج كرد بود. كه نسبت مشكلات فاميلي از هم جدا شدند. احمدولي هنوز شاگرد مكتب حبيبيه بود كه با اين دوآهنگ شهرت پيدا كرد احمد ولي به افتخار روز مادر كسنرتي را ترتيب داد كه مورد علاقه مردم قرار گرفت درهمان سال احمد ولي لقب هنرمند سال را كمايي كرد. البته بايد ياد آور شد كه احمدولي فارغ مكتب جبيبيه ميباشد.
بعداز فارغ شدن از مكتب به دعوت كشور ايران باجمعي از هنر مندان افغاني به ايران رفت. كه هنر نماييش مورد علاقه ايرانيان نيز قرار گرفت . احمدولي ابتدا به كشور آلمان مهاجر شد . بعداز آن به آمريكا رفت كه تا اكنون در آنجازندگي مي كند احمد ولي درخارج ز كشور كنسرت هاي متعددي دركشور هاي اروپايي و آمريكايي اجرا نموده است كه مورد استقبال زياد قرار گرفته است . احمد ولي نتها هنرمند موفق بل آهنگ ساز موفق نيز ميباشد مردم افغانستان هميشه درانتظار برگشت همچو هنرمندان موفق خود هستند
Ahmad Wali's Biography
---
Ahmad Wali was born in Kabul, Afghanistan, as son of Mohammad Akram Nawabi, a former Police Commander who served in various provinces of Afghanistan. Since the beginning of his illustrious career as one of Afghanistan's most gifted artists, he has consistently remained popular among the Afghan people.
Since his early childhood, Ahmad Wali exhibited exceptional interest and talent in music. At the age of twelve, he learned to play the tabla as a student of the late Ustad Mohammad Hashim, the renowned and prolific tabla player of Afghanistan. However, Ahmad Wali's talent and passion for singing soon overtook his interest in tabla. At the beginning, he would perform only for his family and a close circle of friends; subsequently he emerged as one of Afghanistan's most talented and popular singers.
Ahmad Wali's recorded tape was presented to Ustad Zaland, another prolific singer of Afghanistan, who, at the time, held a prominent position at Radio Kabul (Afghanistan's National Radio and Television Station). Upon listening to his tape, Ustad Zaland recognized special qualities possessed by the young artist way beyond his years, entailing an extraordinary potential and future in Kabul.
Time proved Ustad Zaland's judgment and prediction right, especially after recording of a song by Ahmad Wali composed by the great Zaland went public. Soon afterwards, Ahmad Wali performed two other songs: "Chashman –e –Abee," a piece composed by Ustad Zaland, and "Mah-ruye-tu" a song composed by Ahmad Wali himself. With the release of these songs, Ahmad Wali's fame and popularity grew among the mainstream Afghan public. Remarkably, all this achievements occurred while Ahmad Wali was still a high school student attending "Habibia High School" in Kabul.
Ahmad Wali's first public concert was held on the occasion of Mother's Day as part of a special event organized by a women-run humanitarian organization to raise funds for needy Afghan women and children. It was on this historic debut that Ahmad Wali's popularity and fame exploded.
Furthermore, Ahmad Wali's tremendous and blossoming talent was highlighted by his touching and heartfelt performance of the song "Man Qurban-e-Saru-Paye-tu-Meshum Madar-e-man," Composed by Ustad Taranasaaz which gripped the hearts of the Afghan public. Ultimately, "Singer of the Year," title was bestowed to him in Afghanistan.
After graduating from Habibia High School, Ahmad Wali and a select group of prominent artists participated at an international cultural event hosted by the Government of Iran, in commemoration of the historic musicians of "Shiraz". Once again Ahmad Wali's performance stood out and applauded by a multi-national audience.
His stature and prominence kept climbing in Afghanistan upon his return. Despite all the success in the world of entertainment, Ahmad Wali enrolled at the Kabul Police Academy to pursue higher education. Nonetheless, his talent and passion for music quickly overshadowed all other possibilities and Ahmad Wali reverted to his ultimate love for music and the joy of giving to the Afghan public. His music career pave the way for continues achievements and a stellar reputation among young artists in Afghanistan.
With his professional career on the rise, Ahmad Wali's distinct and soothing voice became a regular staple of the Afghan national radio and television station. At this juncture, Ahmad Wali was granted an audience before the former King of Afghanistan, Mohammad Zahir Shah, to participate as part of the many performances of the Great Mohammad Hussein Sarahang in the Presidential Palace.
During one of these performances, Ahmad Wali was requested to sing in the presence of the former King by Ustad Sarahang, who would soon accept him as one his students.
Ahmad Wali was raised in a family and household who loved various forms of artistry. His family encouraged him to excel in the art of singing and provided him with guidance and discipline to evolve as an outstanding artist who delighted in serving his fellow Afghans.
After the Communist military coup in April 7, 1978, the repressive regime governed the country with an iron fist, harassing Ahmad Wali and placing him and fellow Afghans of his prominence under house arrest for performing for the Afghan the Royal Family. Consequently, Ahmad Wali was forced into exile, joining thousands of his country men and women deprived of their freedom and rights.
In 1980 Ahmad Wali arrived in Germany. His faith in God, as well as his love for his country and fellow Afghans are represented in his numerous songs and records produced over the years in exile. Notably, Ahmad Wali turned to singing quite a few poems composed by the late Ustad Khalilullah Khalili, a legendary Afghan writer and poet. The poems reflected the spirit and ideals of Afghan resistance against the Soviet invasion of Afghanistan and Afghan longing for freedom.
During these years of pain and destruction for the Afghan nation, Ahmad Wali has held several fundraising concerts with the proceeds being sent to Afghanistan to support humanitarian projects for Afghans in terms of providing education, assistance to the handicaps and women.
Ahmad Wali and Hangama were as close as two lovers could ever be. While still in Afghanistan, the two recorded various love songs which have been considered the best duets of the history. The two were considered the symbol of love. In 1980 Wali left the country for Germany, Hangama subsequently followed him there. There, they met again and decided to wed in 1985 despite strong objections from Wali's family. In 1986 Hangama gave birth to their son named Massieh Wali. Wali's family never supported his marriage to Hangama as they expected him to marry someone "at their level." Thus, in 1989, they divorced. In 1990, Wali moved to Virginia, USA. He is remarried. Wali is also a cousin to Afghan singers Haidar Salim and Salma Jahani.
In 1984 and 1985 Ahmad Wali's concerts in Germany, France, Switzerland, England and Sweden helped raise funds to support of Afghan refugees residing in Pakistan and Iran. During the same year, he held a joint fundraising concert with Peter Maffay, a famous German singer, as well.
In 1986 and 1987, at the invitation of World Music, Ahmad Wali traveled to the United States to embark on a nationwide tour, performing for Afghan communities throughout the United States. After long years of separation, for Afghan immigrants in the United State, this was a sweet reunion with Ahamd Wali since the peaceful days in Kabul. On August 18, 2005 Ahmad Wali performed at the Embassy of Afghanistan in Washington, DC, to celebrate and honor Afghanistan's National Independence Day.
Alert:
Content is protected !!
---