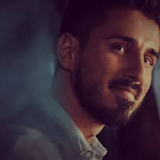 Massi Howaida's Biography
---
Massi Howaida is a contemporary oriental pop musician who creates music on an international level without losing the pure character of the compositions. Massi is a solo artist that primarily uses the piano and his voice to create his songs. An unique character is the result of his work, in which he adds orchestral elements to the typical oriental sound spectrum while surprising the listener with a variety of many other live instruments. Together with professional artists from all over the world, who have dedicated their lives to music for more than 20 years, he produces his music at an extremely high level. He has his very own style of composing beautiful melodies – and a distinctive feeling for the perfect music arrangement. He is involved in each of his song recordings from beginning to end. His songs are mostly arranged by himself and he has a very clear idea of all the songs and how they should sound.
Sometimes it can take Massi Howaida up to one year to be really satisfied with a single song. It is quite likely that the high standard of quality of his music is in his blood: His father: Zahir Howaida 28.02.1945 – 05.03.2012, one of the greatest music legends in Afghan music history, also dedicated up to three years to a single song, as he answered in an interview when asked by a TV host.
"The songs of his father are still the most sung songs in the Afghan music industry and talent shows today." Massi Howaida was born into a family of artists. He is the youngest child of Zahir Howaida, who has been a music legend both in Afghanistan and other countries since the late 1960s. https://de.wikipedia.org/wiki/Zahir_Howaida His famous father is the one who introduced Massi to music and sparked his interest. Within the family, music and playing instruments are a fundamental part of life. At a very early age, Massi started playing tabla with very nimble hands. He tried out a variety of instruments, but the piano, which Zahir Howaida introduced him to, was a special talent. He accompanied his father on international tours and while he was rehearsing with his band, the then 5 year old sat down at the piano and played music. "I always felt it was inspiring to see my dad on stage."
Massi went to a sports school for soccer until he was 17 years old. Besides professional sports, he never lost his deep connection with the music.
He grew up with Afghan music and enlarged his musical horizon with western music, jazz and classical music. When his father died in 2012, he began to feel a distinct deep connection to the piano. Massi enjoys spending nights playing the piano, creating compositions, all "with God's help" as he says.
Strong beautiful lyrics and touching melodies: He always expresses emotions through his music. Most of his lyrics are written in Farsi, but he also works on German projects which he wants to release in 2020. Whenever Massi listens to melodies, his thoughts start to form a picture. Soon after his decision to realize his dedication to music professionally, his ideas for music videos became more and more concrete. He immediately started writing film scripts for his songs. "If you do something, you should do it well" says Massi Howaida. Massi wanted to realize the ideas for his videos in the level of high quality cinema productions. In order to be able to do so, he meticulously familiarized himself with cinema and film productions. Over months and nights he develops in-depth knowledge and technical know-how to film in cinema quality. Since a good film requires a capable producer, he is intensively involved in the art of directing. He is very creative and technically skilled, quickly developing a clear, individual style. Based on his own scripts, Massi produces music videos of exceptional quality. He is personally involved in the selection of the team for each shoot, handles all the location scouting, as well as and the actors who are featured in his videos. On set he is always actively involved in the productions as a co-director.
Music has always been part of his life since he was a child. He has the talent to combine great music and professional film snippets together. The outcome are melodies and images reinforcing each other and fitting perfectly together. With his combination of music and videos he succeeds in taking oriental music to the next level.
At the same time he remains very modest: "Without my father my music would not exist…" says Massi Howaida. "We cannot step into his footsteps, they are way too big.
Alert:
Content is protected !!
---