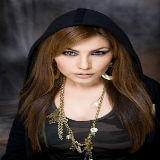 زندگینامه آریانا سعید
---
آریانا سعید، هنرمند جوانی که در کابل متولد شد و شهرتش را پس از آشنایی با یک گروه موسیقی در غرب به دست آورد. وی دختر خانم جوانی است که از کودکی عاشق موسیقی بود و در این راه گام‌هایی برداشته بود، اما سنت‌های حاکم برجامعه‌اش سبب شدند که خانواده‌اش به وی اجازه ندهد به این عشق دیرینه‌اش هم‌چنان دوام داده و تحصیلاتش را در این راه ادامه دهد.
وی کودک هشت ساله‌ای بود که با خانواده‌اش کشور را به خاطر جنگ‌های خانمان‌سوز داخلی به قصد سویس ترک کرد. دوارن مکتب را در این کشور به پایان رساند و تحصیلات عالی‌اش را در رشته‌ی مدیریت و تجارت به پایه‌ی اکمال رساند. وی پس از پایان تحصیلات در سال ۲۰۰۰ میلادی سویس را به قصد لندن ترک نمود‌ و آن ‌جا اقامت گزید. خانم سعید دارای شش خواهر است که فعلا با مادرش در شهر لندن زندگی می‌کنند.
موسیقی برای این هنرمند جوان، به معنای احساس، محبت و صلح است. وی موسیقی را همان‌طور که بزرگان هنر غذای روح گفته‌اند، آرام‌بخش توصیف نمود‌ه و مایه‌ی تسکین روحش می‌داند. علاقه‌ی آتشین وی به هنر موسیقی، از او یک بانوی هنرمند آتشین ساخت.
این خواننده در سال ۲۰۱۶ جزو ۱۰ شخصیت تاثیرگذار در جامعه افغانستان انتخاب شد. در مجموع ویدیوکلیپ های آریانا در یوتیوب توجه بیش از ۹ میلیون بیننده را به خود جلب کرده است. گرفتن جوایزی چون؛ بهترین خوانندهٔ زن جوان، بهترین آواز خوان زن، بهترین اجرا کنندهٔ زنده و بهترین ویدیوی سال از جمله دست‌آوردهای هنری آریانا است آریانا سعید درسال ۲۰۱۶ از جمله ده شخص تأثیر گذار جامعه افغانستان انتخاب شد درمجموع، ویدیو کلیپ‌های آریانا در یوتیوب توجهٔ بیش از ۶ میلیون ببینده را به خود جلب کرده‌است. اکثر شعرها و آهنگ‌های ترانه‌هایی که می‌خواند، از ساخته‌های خود او است. آریانا اولین هنرمند افغان بوده که آهنگش «ماشآلله» در شبکه‌های جهانی پخش شده‌است و آهنگ بانوی آتش نشین اش در شبکه جهانی "Mtv world" پخش شد.
Aryana Sayeed's Biography
---
Aryana Sayeed was born in Kabul, Afghanistan to a Pashto speaking father and a Dari speaking mother. Her parents left Afghanistan when she was 8 years old and lived in Pakistan before settling in Switzerland. Currently she lives in London, England with her Mother and siblings. By the age of 12 she had obtained admission to a music school where she would perform in places with a choir, "even though it wasn't for long but that definitely made me realize what I wanted to become when I grow older" she has said on her interviews.
Aryana left a good first impression behind in the Afghan Music Industry. However, her turning point in her career came after her song Afghan Pesarak got released. Aryana Sayeed became a household name in many Afghan homes outside of Afghanistan and was requested to perform at many concerts around the world. Her song Tark was less popular and criticised for its resemblance to "Love Don't Cost A Thing" by Jennifer Lopez. At the peak of all the sudden success, Aryana decided to go to Afghanistan and perform at concerts inside her fragile home country. Aryana Sayeed rose to fame there with her version of an old classic Afghan song, Gule Seb. It was during these initial days in Afghanistan when she filmed her next song Dilam Tang Ast. The success of the song resulted in an Award for best song filmed inside Afghanistan at the Aryana Television Awards. It also resulted in a new career as a TV host at one of Afghanistan's leading entertainment channels.
Her next song Hairanam did reasonably well. Aryana's next big success, Jelwa, was a collaboration with one of the leading singers in the Afghan Music Industry, Jawid Sharif. This was the second time they paired up after their initial success, Biya Biya. Aryana Sayeed followed this up by an upbeat nationalistic song to encourage the art of sports in her country. Several singers were signed on to make the song, Afghanistan Afghanistan. Aryana's, Banoo e Atash Nasheen which describes the pain the women of Afghanistan have faced over years of war and abuse has won her enormous critical acclaim.
On July 14, 2018, Aryana Sayeed became engaged after her manager, Hasib Sayed proposed to her on stage during a concert in Melbourne Australia. He called her one of Afghanistan's heroes, before getting on one knee to ask her hand in marriage.
Aryana Sayeed has released over 20 singles in her career and holds concerts around the world. She sings mostly in Dari, however she has also recorded in Pashto.
Alert:
Content is protected !!
---