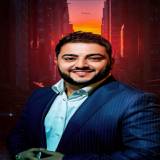 ---
ترا در خاطراتم زنده کرده
عزیزم نم نم باران دوباره
تو و یار دگر مستی و خنده
من و یاد تو و گریان دوباره...
به یادت هست یا نی وعده‌هایت؟
که می‌گفتی کنار من بمانی!
سرود عاشقی را تا همیشه
برای من ، برای مااا بخوانی!!
ولی رفتی که رفتی بی تفاوت
زدی آتش به جانم خیر باشه
زدی تیری که داغش مانده روشن
به قلب نوجوانم خیر باشه
هنوزم دوستت دارم گل من
هنوزم مثل سابق باورم کن
اگر چه بی تو بیدم بید تنها
ولیکن سخت عاشق باورم کن
---
Tora Dar Khateratam Zenda Karda
Azizam Nam Name Baran Dobara
To O Yare Degar Masti O Khanda
Mano Yade To O Giryan Dobara
Ba Yadat Ast Ya Ne Wadahayat
Ke Megofti Kenare Man Bemani
Sroode Asheqi Ra Ta Hamesha
Barae Man Barae Mo Bekhani
Wale Rafti K Rafti Be Tafawot
Zadi Atash Ba Janam Khair Basha
Zadi Tire Ke Daghash Manda Roshan
Ba Qalbe Naw Jawanam Khair Basha
Hanozam Dostad Daram Gule Man
Hanozam Mesle Sabeq Bawaram Kon
Agarchi Be To Bedam Bede Tanha
Wa Leken Sakht Asheq Bawaram Kon
Alert:
Content is protected !!
---