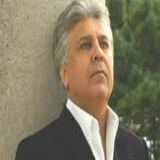 زندگینامه حیدر سلیم
---
حیدر سلیم خواننده اهل افغانستان است که در دوبلین، کالیفرنیا زندگی می‌کند. وی در دههٔ ۱۹۷۰ به عنوان یک خواننده افغان به شهرت رسید. تک‌آهنگ او که با نام «غزل» شناخته می‌شود از معروف‌ترین آهنگ‌های او بشمار می‌رود.
حيدر سليم از جمله ي هنرمندان موفق افغان به شمار مي رود . نخستين آهنگي كه حيدر سليم به شهرت رساند آهنگي "اول وفا نمودي" از ساخته هاي استاد شاه ولي ترانه ساز بود.
حيدر سليم آواز خواني را از آوان جواني شروع كرد . سلما هنرمند مشهور خواهر حيدر سليم ميباشد .وحيدر سليم شماري از آهنگ هاي خود را به همراي خواهر خود "سلما" اجرا كرده است.
Haidar Salim's Biography
---
Haider Salim (Persian: حيدر سليم) is an Afghan singer that resides in Dublin, California. Already popular before the Soviet occupation of Afghanistan, he is one of the few surviving singers of Afghanistan's 70s era musician collection who've maintained their popularity throughout the decades.
He is brother to Salma Jahani and brother-in-law to Rahim Jahani. He is also the cousin of Ahmad Wali.List of his famous CD's: Sorood-e Kabul, Pay- Ashk, Taqdeer, Sapidah, Dukhtar-e Afghan, Nawa-e Dil, Majlisi Awal, Maykadah, Majlisi Dawoom, In Concert with Salma, Mastee, Kabul and Zeba.Haider Salim performing Ahmad Zahir's classic hit Imshab Byayad (Tonight it should come), inspired by Elvis Presley's number one hit "It's Now or Never." Filmed by Cinevision Studios in the center of the Western Hemisphere, the San Franscisco Bay Area.
He has had further success with a song from his new album called "Ghazal".He is currently a student of Harjeet Mehndi, brother of famous Punjabi singer Daler Mehndi.
Alert:
Content is protected !!
---